Item Details

>
Other
>
Anything Else
> Psychic Medium Reading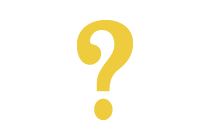 Psychic Medium Reading
Item Number: 40992

References:
Available
User (Rating):
bellablueyes1
Not Rated
Provider's Location:
Las Vegas, NV 89130, United States
Service Area:
Worldwide
Estimated Value:
70 points per hour

(one point = $1.00)
Last updated:
Isabella Brown specializes in helping people once again embrace their life as a wonderful co-creative journey. She has worked as an Intuitive Life Coach and Medium for over 20 years and is always delighted to get updates on clients as they regain and remember their worth, power and gain a sense of their place on this beautiful planet. She is able to blend her psychic abilities in order to gently guide fellow travelers to turn every experience into a learning and empowering life lesson. Isabella firmly believes that every situation we experience today comes from our past Intentions and she is here to help you INTEND a magnificent future!
Isabella's modalities include Intuitive Medium, Energy Healing, Reiki, Clairaudience (She also has the ability to remote view, although this is typically used only when locating a Missing Person), Clairvoyance, Psychometry, and Telepathy.
I provide phone, email, in person or SKYPE readings!