This item was removed by the owner.
Item Details

>
Transportation
>
Motorcycles
>
Parts and Accessories
> Honda 1000 CC Goldwing Engine & Rear End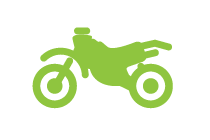 Honda 1000 CC Goldwing Engine & Rear End
Item Number: 39566

Quantity:
1
Condition:
Used
User (Rating):
beerstecher

Not Rated
Will ship:
United States
Local Pickup
Estimated Value:
350 points

(one point = $1.00)
Last updated:
For Sale!... or Trade!
Item: Spare Motor, Rear End, Drive Shaft, and Rear Wheel for a Honda Goldwing 1000
Description: It's a spare engine, drive shaft and rear end. Front of bike was reportedly used to build a trike some years ago. The previous owner states it was running when it was pulled. Has rusty exhaust, too. May be missing starter. Has tranny, shaft, rear end, and rear tire.
Offered at $350 or trade!
Spare engine, drive train, rear wheel
More stuff to trade can be found at my site ill post pix in a couple of days, or go to website to see them.