This item is currently not listed.
Item Details

>
Other
>
Teacher/ Educator
> Private Spanish Instruction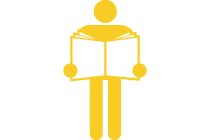 Private Spanish Instruction
Item Number: 3557

User (Rating): simpleingles
Not Rated
Provider's Location:
Arlington, TX 76002, United States
Service Area:
Worldwide
Estimated Value:
N/A
Last updated:
I have taught Spanish or English for over 10 years. I lived in Spain and in Mexico and did extensive professional work in almost every country in Central and South America. I teach basic and intermediate Spanish as well as Spanish for Professionals such as Accountants, Pilots, Doctors, etc. I enjoy speaking the language and sharing my knowledge of it with others.