This item is currently not listed.
Item Details

>
Other
>
Teacher/ Educator
> Experienced French Tutor, College Prep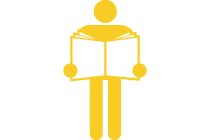 Experienced French Tutor, College Prep
Item Number: 33754

References:
Available
User (Rating): cs2119
Not Rated
Provider's Location:
New York, NY 10027, United States
Service Area:
At my location only
Estimated Value:
50 points per hour

(one point = $1.00)
Last updated:
I have five years of experience tutoring both children and adults; I speak fluent French and have studied Latin for eight years. I also have experience teaching reading and writing skills and ESL. As an Ivy League student, I'd love to help prepare for SAT or ACT tests or review college admissions essays. I would be happy to consider editing or translation work as well. Thanks!
Relax in #1 destination for Family Vacations
St. Thomas, US Virgin Islands
Only a few days left! Reserve it NOW! Starting $225!
Romantic Getaway on US Virgin Islands
St. Thomas, US Virgin Islands