Item Details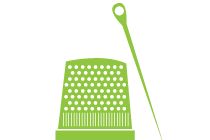 fabric and old time patterns
Item Number: 33179

Quantity:
10
Condition:
Excellent
User (Rating): knetworking1
Not Rated
Item's Location:
Will ship:
United States
Estimated Value:
75 points

(one point = $1.00)
Last updated:
The fabric is every thing from knit to cotton--starting from 2 yards to 5 yards. I have t-shirt material--some quilt tops that are started--the patterns are from the 50's - today. Some material I paid $6 a yard.

Hide Q&A for this item
support

on Jan 29, 2011 8:48 PM EST

hi! Would you like to add some pictures? Thanks!

knetworking1
on Jan 30, 2011 6:52 PM EST
yes I'll add pictures in a couple of days.