This item has already been traded.
Item Details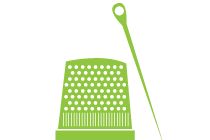 lots and lots of fabric in my stash
Item Number: 32722

Quantity:
1
Condition:
Excellent
User (Rating): emsmommy5

100.0% Positive
Item's Location:
Will ship:
United States
Local Pickup
Estimated Value:
20 points

(one point = $1.00)
Last updated:
Lots of different fabrics in my stash. Some for quilting, dresses, kids patterns, crafting, quilting, etc. Small and large pieces and lots of in between. I am willing to split or cover shipping costs based on the return barter value.