This item is currently not listed.
Item Details

>
Collectibles
>
Religions, Spirituality
> Moon Bible - Actually on the Moon!!!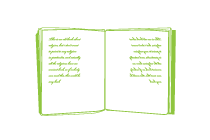 Moon Bible - Actually on the Moon!!!
Item Number: 32520

Quantity:
1
Condition:
New
User (Rating): montana
Not Rated
Item's Location:
Will ship:
Worldwide
Estimated Value:
19,500 points

(one point = $1.00)
Last updated:
This Bible (print) is on a microphish that was actually on the surface of the moon and returned. Flown up on Apollo 14, sewn in Ed Mitchell's spacesuit. One copy was left on the moon a limited few were brought back. The whole mission was sponsored by the Apollo Prayer League. This Bilbe is in a frame with a photo of the Apollo 14 astronauts (Alan Sheppard, Stu Roosa & Ed Mitchell) and a photo of the Saturn 5 rocket on the launch pad. A similiar Bible sold for $13,000 on Ebay in 1999. Current value is $19,500. Will take cash or something of equal value - feel free to offer anything!
Relax in #1 destination for Family Vacations
St. Thomas, US Virgin Islands
Only a few days left! Reserve it NOW! Starting $225!
Romantic Getaway on US Virgin Islands
St. Thomas, US Virgin Islands