This item is currently not listed.
Item Details

>
Real Estate
>
Broker
> Real Estate Brokerage Services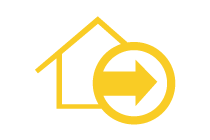 Real Estate Brokerage Services
Item Number: 25127

Authorized:
Missouri
References:
Available
User (Rating): jodueren

Not Rated
Provider's Location:
St Louis, MO 63108, United States
Service Area:
At my location only
Estimated Value:
6,000 points per project

(one point = $1.00)
Last updated:
I am a licensed Broker in the state of Missouri. I have been a Realtor since 2000. I would like to offer my services as a Realtor in marketing and selling a property. This would be a huge savings on the listing side only. I could market and sell your home for you and not take a commission on the listing side.
Relax in #1 destination for Family Vacations
St. Thomas, US Virgin Islands
Only a few days left! Reserve it NOW! Starting $225!
Romantic Getaway on US Virgin Islands
St. Thomas, US Virgin Islands