This item is currently not listed.
Item Details

>
Transportation
>
Cars
>
Classic
> Classic Car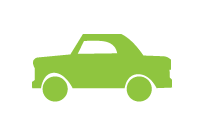 Classic Car
Item Number: 20439

Quantity:
1
Condition:
Used
Cylinders:
8
Exterior Color:
Burgundy
Fuel Type:
Gasoline
Interior Color:
White
Make:
Cadillac
Mileage:
Model:
Fleetwood Brougham D'elegance
Transmission:
Automatic
Vehicle Title:
Clear
Year:
1987
User (Rating): madk777
Not Rated
Item's Location:
Will ship:
Worldwide
Local Pickup
Estimated Value:
10,000 points

(one point = $1.00)
Last updated:
Classic Cadillac Fleetwood Brougham D'elegance. Four Door, power seats, windows, locks, steering. It is missing some relays for the fuse box that govern some features. Electrical Heating. Dent in left front fender. New left side doors, due to an accident with a small tree. Body is in great condition. Refurbished engine, new alternator, new brakes, refurbished transmission put in not long ago. New battery. White leather interior in pristine condition, except for front driver's seat which has a noticeable tear. Burgundy vinyl top that needs weatherproofing or replacement (cost approx. $400 max). Electronic climate control system. Will trade for cruiser style motorcycle. Preferably a Kawasaki Vulcan 900 Custom or Honda Shadow Spirit, but will consider other offers..
Relax in #1 destination for Family Vacations
St. Thomas, US Virgin Islands
Only a few days left! Reserve it NOW! Starting $225!
Romantic Getaway on US Virgin Islands
St. Thomas, US Virgin Islands