This item is currently not listed.
Item Details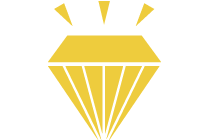 Jewelry repair / redesign
Item Number: 18533

Authorized:
-
References:
Available
User (Rating): trischmoy
Not Rated
Provider's Location:
San Antonio, TX 78251, United States
Service Area:
At my location only
Estimated Value:
35 points per hour

(one point = $1.00)
Last updated:
Repair, resize, broken beaded jewelry, change clasp. Create matching peices for exsisting peices (necklaces, earrings, bracelets). Redesign current piece or loose beads etc. to fit your style, or needs.
"Bellevue" The Ritz Carlton Style Beachfront Duplex Condo with Free WiFi
St. Thomas, US Virgin Islands
Only a few days left! Reserve it NOW! Starting $225!