Item Details

>
Transportation
>
Cars
>
Convertible
> Silver 2002 Audi TT covertible/baseball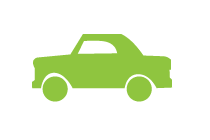 Silver 2002 Audi TT covertible/baseball
Item Number: 17582

Quantity:
1
Condition:
Used
Cylinders:
4
Exterior Color:
Silver
Fuel Type:
Gasoline
Interior Color:
Tan
Make:
Audi
Mileage:
Model:
Audi TT Quatro
Options:
4-Wheel Drive, Leather Seats, Convertible, CD Player
Power Options:
Air conditioning, Cruise Control, Power Windows, Power Locks
Safety Features:
Driver Airbag, Passenger Airbag, Anti-Lock Brakes
Transmission:
Manual
Vehicle Title:
Clear
Warranty:
Vehicle does NOT have an existing warranty
Year:
2002
User (Rating): mark57

Not Rated
Item's Location:
Will ship:
Worldwide
Local Pickup
Estimated Value:
30,000 points

(one point = $1.00)
Last updated:
This Audi TT quattro is an extremely fast car, and has excellent handling in curves due to the 4 wheel drive (quattro system). The turbo kicks in and leaves you holding your seat. Very smooth handling, and lots of fun to drive. NEVER a dull moment driving this car...especially with the onlookers! With the leather Baseball interior, and the enhanced computer chip V-tech, the HP is up to about 370hp. and leaves others in the dust!