Item Details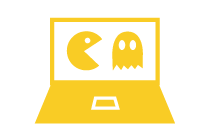 Computer Repair (PC)
Item Number: 14864

Authorized:
30 Years Experience in IT
References:
Available
User (Rating): davidw
Not Rated
Provider's Location:
San Ramon, CA 94583, United States
Service Area:
San Ramon, California, United States - Within 25 miles from my location
Estimated Value:
75 points per hour

(one point = $1.00)
Last updated:
Diagnostic and Repair of you PC. Includes spyware removal, OS updates, recommendations for maintenance and software (free software provided if wanted) to prevent virus and malware from infecting your computer in the future.
Setup and installation of wireless networks.
Data backup and new computer setup and installation.
All labor included. If necessary parts need to be purchased and provided for repair/upgrade.