Item Details

>
Art, Music, Drama
>
Set Design
> Interior design, Artist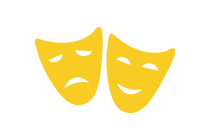 Interior design, Artist
Item Number: 11157

References:
Available
User (Rating): phelps_jaime
Not Rated
Provider's Location:
Brooklyn, NY 11205, United States
Service Area:
Brooklyn, New York, United States - Within 25 miles from my location
Estimated Value:
20 points per hour

(one point = $1.00)
Last updated:
I am a Set Decorator for Film and TV, as well as an artist. I have done Theater, Film, and TV. I can provide Interior Design/Decor Services, from planning through to the repainting/execution phase.