BarterQuest RSS Feeds
BarterQuest uses multiple RSS feeds throughout our site, to make it easier for our users to keep up to date with what others have or want. These feeds provide easy access to be updated when new items are posted on our site.
BarterQuest currently offers feeds for all HAVES and WANTS, HAVES and WANTS for specific categories, or HAVES and WANTS for a specific user. Below you'll find links for some of the most popular feeds on BarterQuest, but there are plenty of other feeds around the site. Just look for the RSS feed icon

as you navigate through the different sections of our site.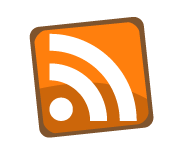 To access these feeds, you'll need a feed reader. Don't have one installed on your computer? Try Google Reader, which is a free online feed reader for anyone with a Google account. Or, if you use Mozilla Firefox, you can use the built-in feed feature called Live Bookmark. Alternatively, on any modern web browser, you can click the RSS feed icon

in your browser's address bar.